It is important to keep your teeth strong, clean and white, but we mustn´t forget about the gums. Therefore, it is necessary to use a toothpaste that ensures an effective bacterial anti-plaque action for your gums.
Bleeding gums is mainly caused by bacterial plaque, therefore, to avoid this, the bacterial plaque must be completely eliminated. If it is not reduced, it can irritate the gums and swell causing a retraction in the gums, moving the tooth away from the gum and causing its loss.
How All In One helps your gums
The All In One range takes care of your gums thanks to its components, to avoid bleeding and inflammation, the first symptoms of diseases such as gingivitis or periodontitis. The Yotuel All In One range consists of 2 toothpastes, Wintergreen or Snowmint flavours.
The Wintergreen toothpaste has the "Best dental product UK" award.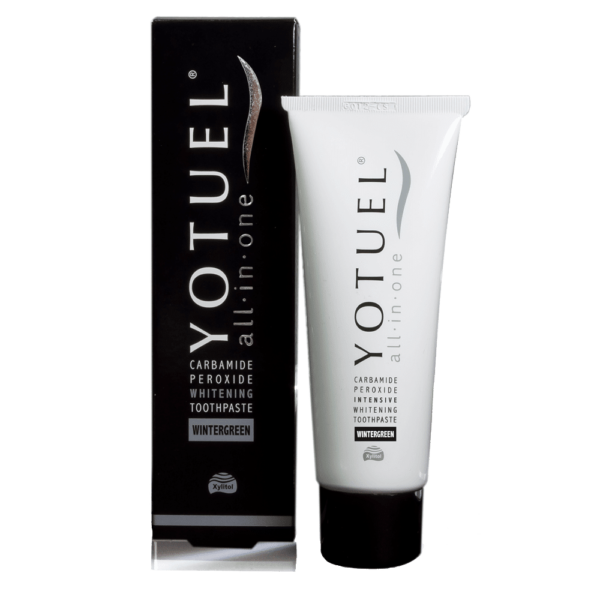 It´s a bleaching toothpaste that prevents tooth erosion caused by many foods and drinks. In addition, it repairs the exterior and interior of the tooth enamel. Its compounds are xylitol, fluorine, calcium and phosphate that help prevent tooth erosion, remove stains and prevent tooth decay.
The Snowmint toothpaste is your ally to whiten and prevent the appearance of tooth decay.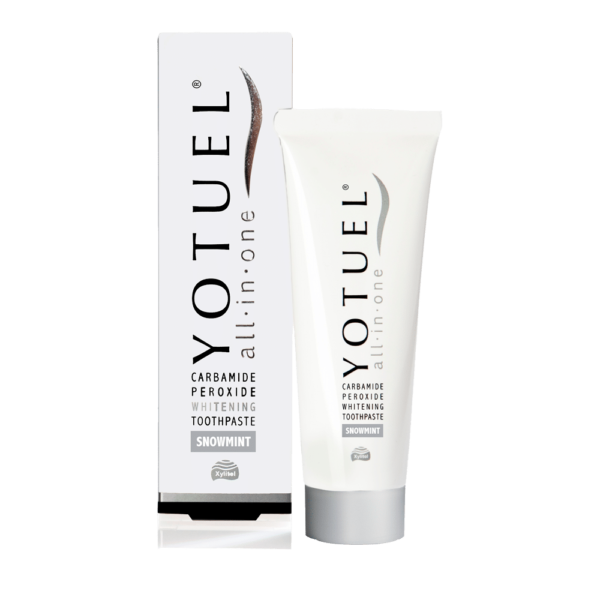 Among its components are Carbamide Peroxide, Xylitol, fluoride, calcium and phosphates. These components help to harden your tooth enamel to prevent the appearance of tooth decay as well as whiten your teeth.
As you can see, the Yotuel All In One range not only helps keep your gums healthy, it also whitens your teeth, removes stains and repairs the exterior and interior of your enamel.